Fun Quiz 15.0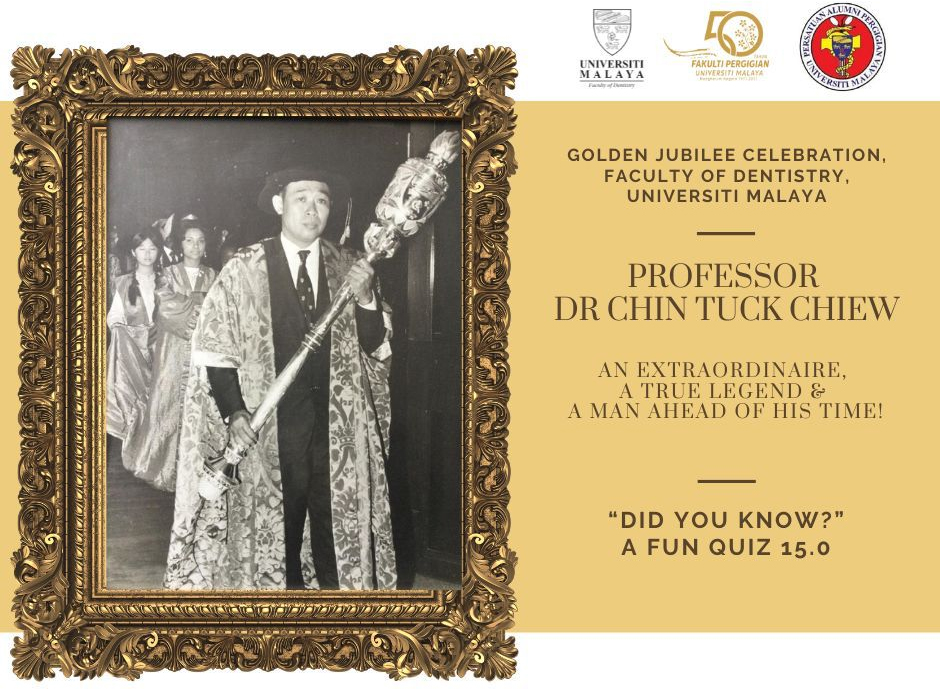 This Fun Quiz 15.0 is very special as it chronicles our legend; Professor Chin Tuck Chiew.
The powerful tales of friendship, determination and adventures are written in his own words.
We wish Professor Chin a prosperous life and good health. At 90, he is still as sharp and as energetic as ever!
This fun quiz can be accessed via >>>https://docs.google.com/forms/d/e/1FAIpQLSe1eokP52k6766bXJpx6KwcLWFh9EuoBSPnmrPLkfHQaFJhEA/viewform?usp=sf_link
---