Fun Quiz 13.0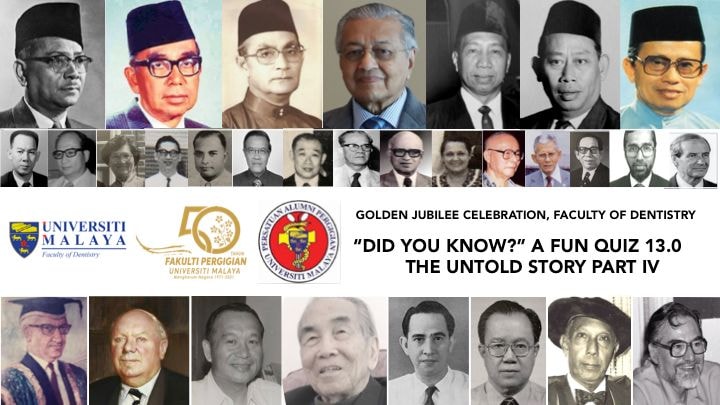 Dear Our Distinguished Alumni,
𝔽𝕦𝕟 ℚ𝕦𝕚𝕫 𝟙𝟛.𝟘: 𝔽𝕒𝕔𝕦𝕝𝕥𝕪 𝕠𝕗 𝔻𝕖𝕟𝕥𝕚𝕤𝕥𝕣𝕪 𝕌𝕄 - 𝕋𝕙𝕖 𝕌𝕟𝕥𝕠𝕝𝕕 𝕊𝕥𝕠𝕣𝕚𝕖𝕤 ℙ𝕒𝕣𝕥 𝟜...
Join us as we continue to explore the critical period during the early stage of the establishment of our Universiti Malaya Dental Faculty. Let the untold stories unfold...
Please click this link ——>>>> https://docs.google.com/.../1FAIpQLSd7nmXubLd.../viewform...
(open until Sunday, 31 October @ 12.00 pm)
Don't forget to stay tuned for our next quiz!
Thank you all!
---