Fun Quiz 9.0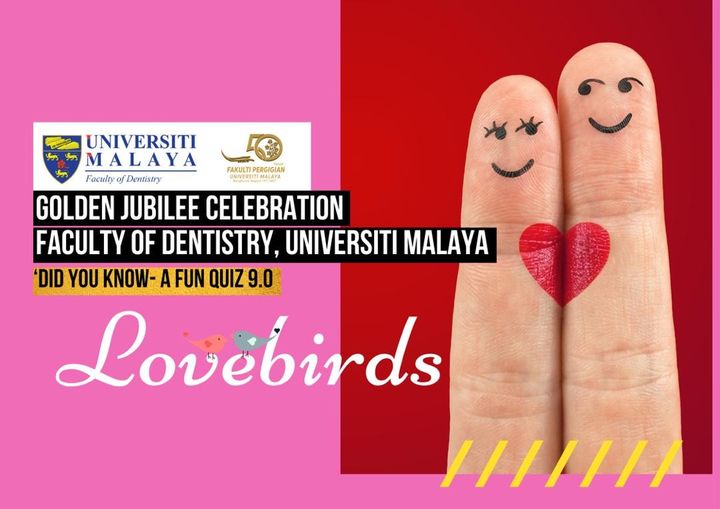 Dear Our Distinguished Alumni,
Fun Quiz 9.0 is about celebrating love. UM has brought together over 100 Dental Alumni couples who later on became married couples.
This Fun Quiz is to promote our plan for sharing@50 whereby special video series of the couples will be featured to share their stories and special wishes to the faculty for the Golden Jubilee Celebration.
We have listed their names but this list is by no means complete and accurate. Hence, we need your help to make the corrections and link us with the couples in order to make our plan happen.
Please click this link https://docs.google.com/.../1FAIpQLSdnz2T16DY.../viewform... for "Did you know?~A Fun Quiz 9.0".
(open until Saturday, 18 September @ 12.00 pm).
Don't forget to stay tuned for our next quiz!
Thank you All!
---