Essay Writing Competition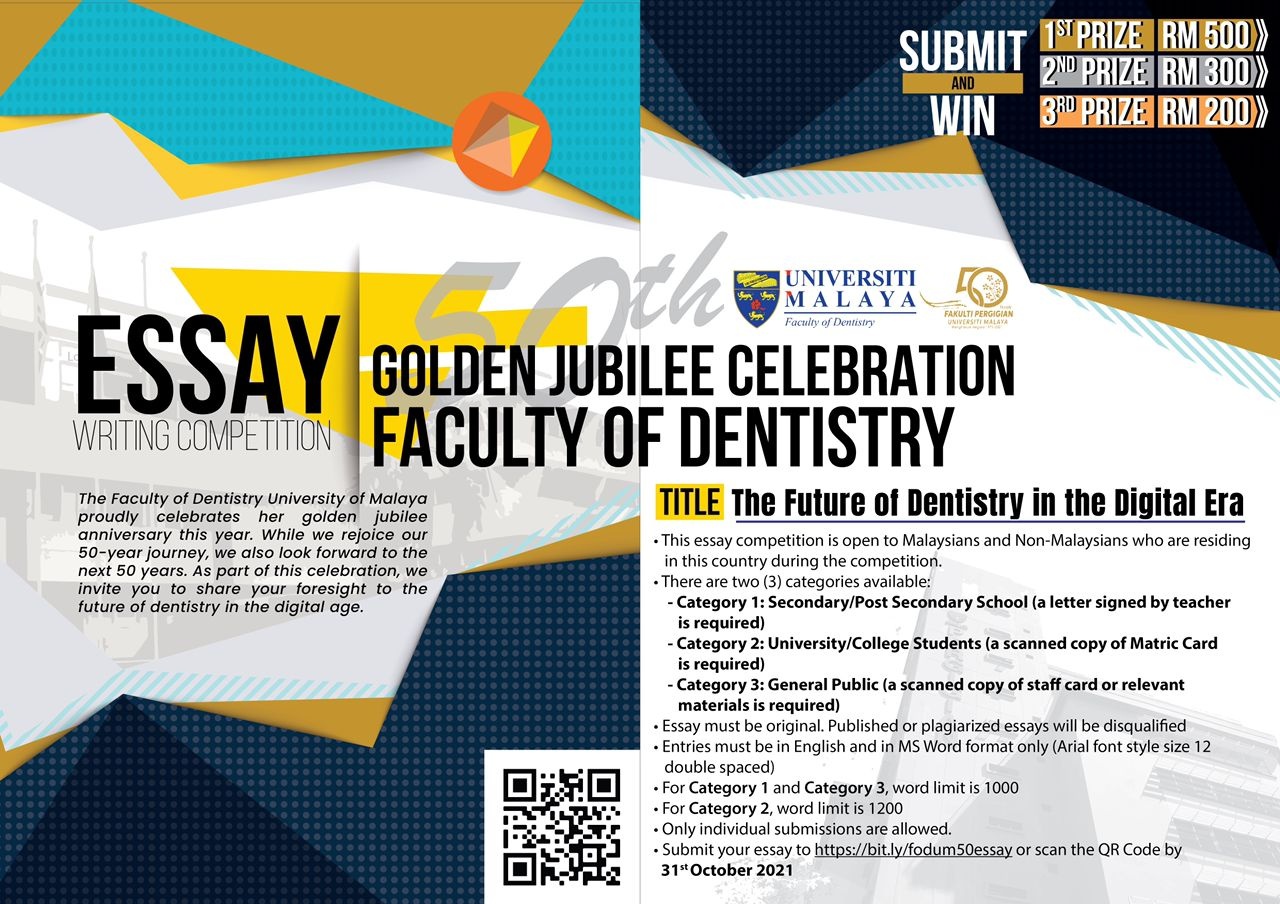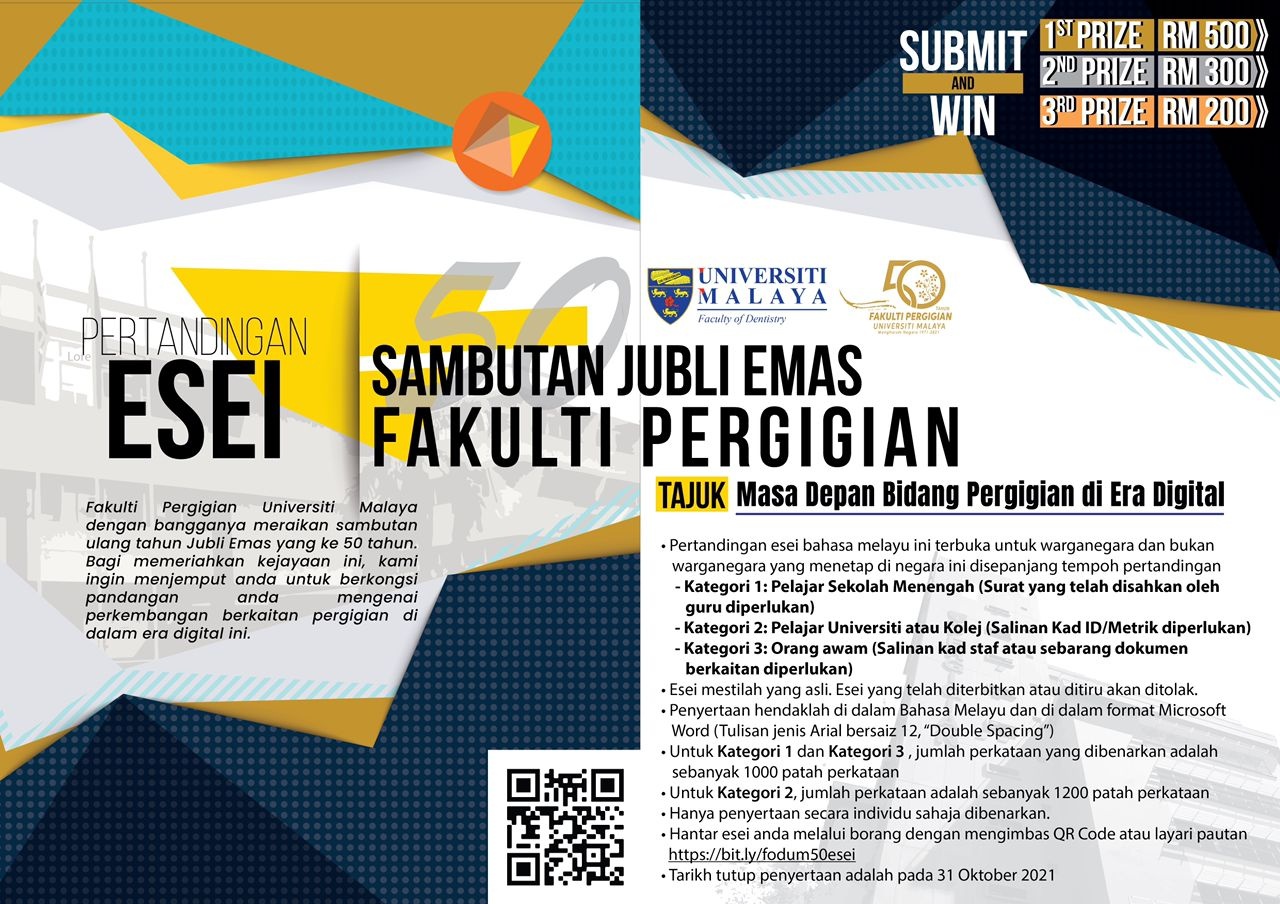 Open to all. Let's join the celebration!
The Faculty of Dentistry University of Malaya proudly celebrates her golden jubilee anniversary this year.
While we rejoice in our 50-year journey, we also look forward to the next 50 years.
As part of this celebration, we would like to invite you to join the Essay Writing Competition on "The future of dentistry in the digital age".
The competition is available in both English and Bahasa Malaysia languages - let share your foresight to the future of dentistry and win prestigious prizes!
To join the competition, please scan the QR code in the poster or visit:
Bahasa Melayu
Pertandingan Esei : https://bit.ly/fodum50esei
English
Essay Competition: https://bit.ly/fodum50essay
Feel free to enlarge and zoom in the poster to scan the QR Code.
Thank you and have fun!
#umdentistry50goldenyears #JubliEmasPergigianUnimalaya
---